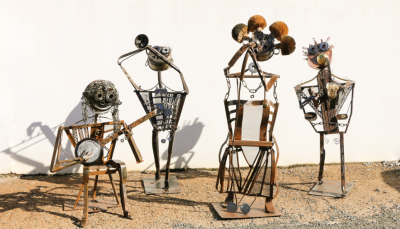 Expo d'Art à l'Hôtel
Currently in your hotel Logis Urban Style Biarritz - Hotel du Relais come and discover the talented sculptor Gilles Bordonado, a native of the Basque Country.
Gilles Bordonado
Born in 1992 in Bayonne, Gilles Bordonado transforms heterogeneous objects into contemporary sculptures. In an ethical and ecological approach, he only uses materials intended for upcycling.